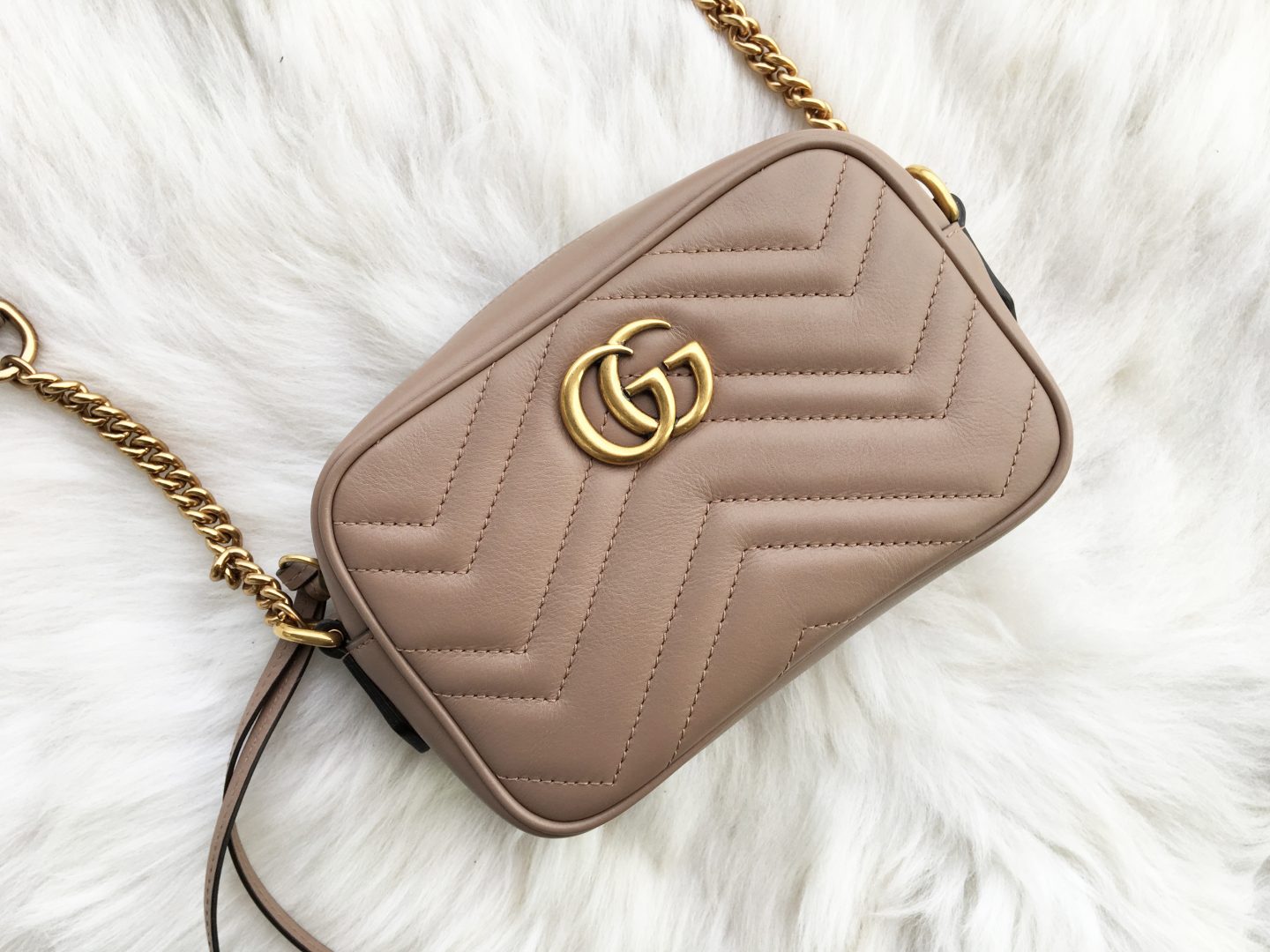 I've been clearing out my closet and have some beautiful goodies up for sale! I ship internationally – please contact me for rates if you live outside of the UK.
If you are interested in a particular piece, then please email chaseamie@outlook.com. It is first come, first serve for whomever confirms that they would like the item first. Items are not reserved until payment is received. Payment is via Paypal Friends and Family, otherwise please add on 4% for fees.
Due to the volume of emails I received last time I did a sale, please be patient as I try to get to them all 🙂 I will update this page as and when items sell.
Givenchy Antigona (current retail price: £1590)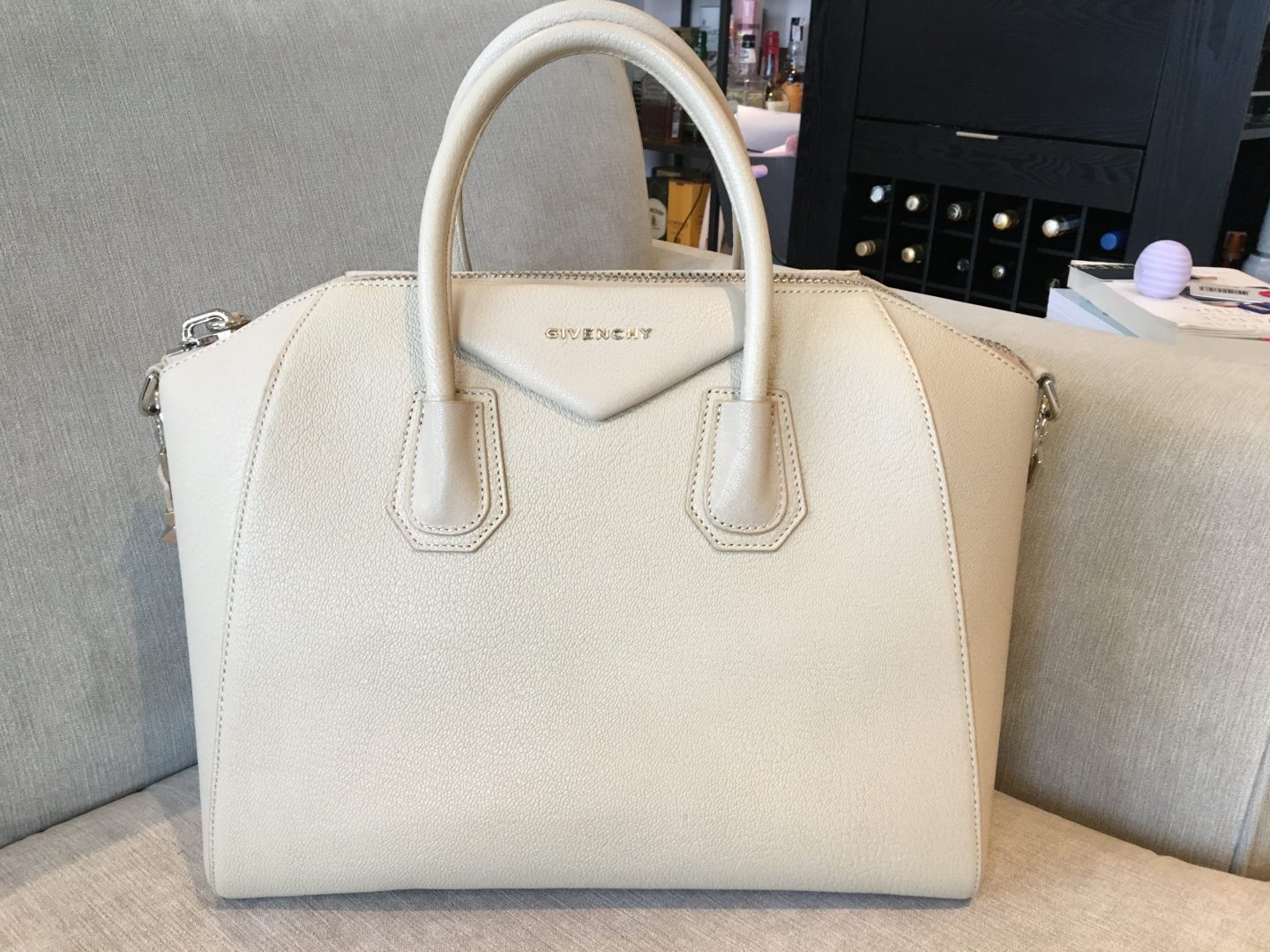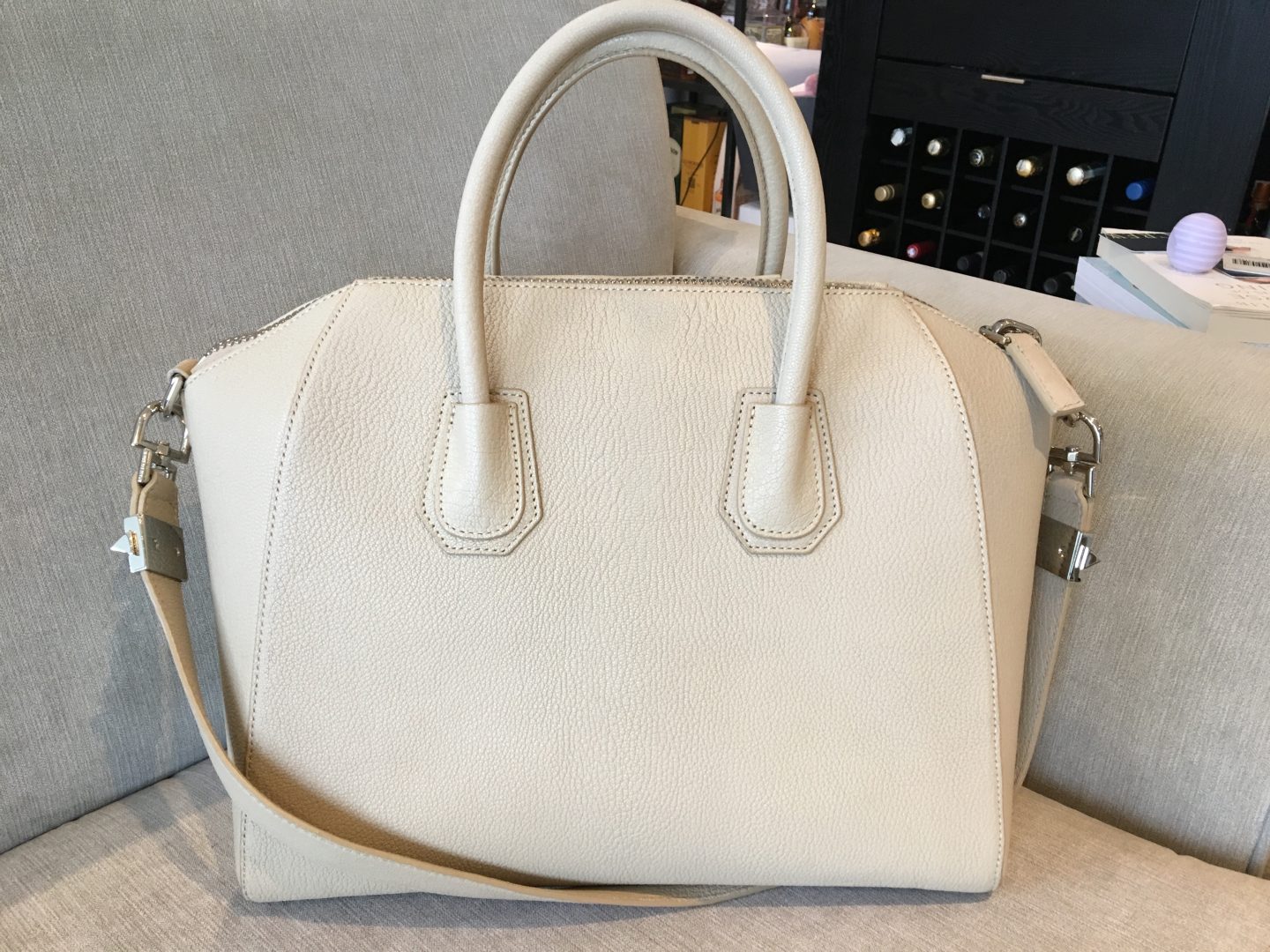 ON HOLD!  Beautiful Givenchy Antigona. I love this bag so I decided to get the black one and I don't have the room for both! There is one small mark on the right zipper fabric. Apart from that, the bag is in excellent condition, both inside and out. Comes with the Givenchy dustbag.
Price: £850 (+ UK shipping £20)
SOLD ITEMS
Tom Ford Sunglasses (current retail price: £245)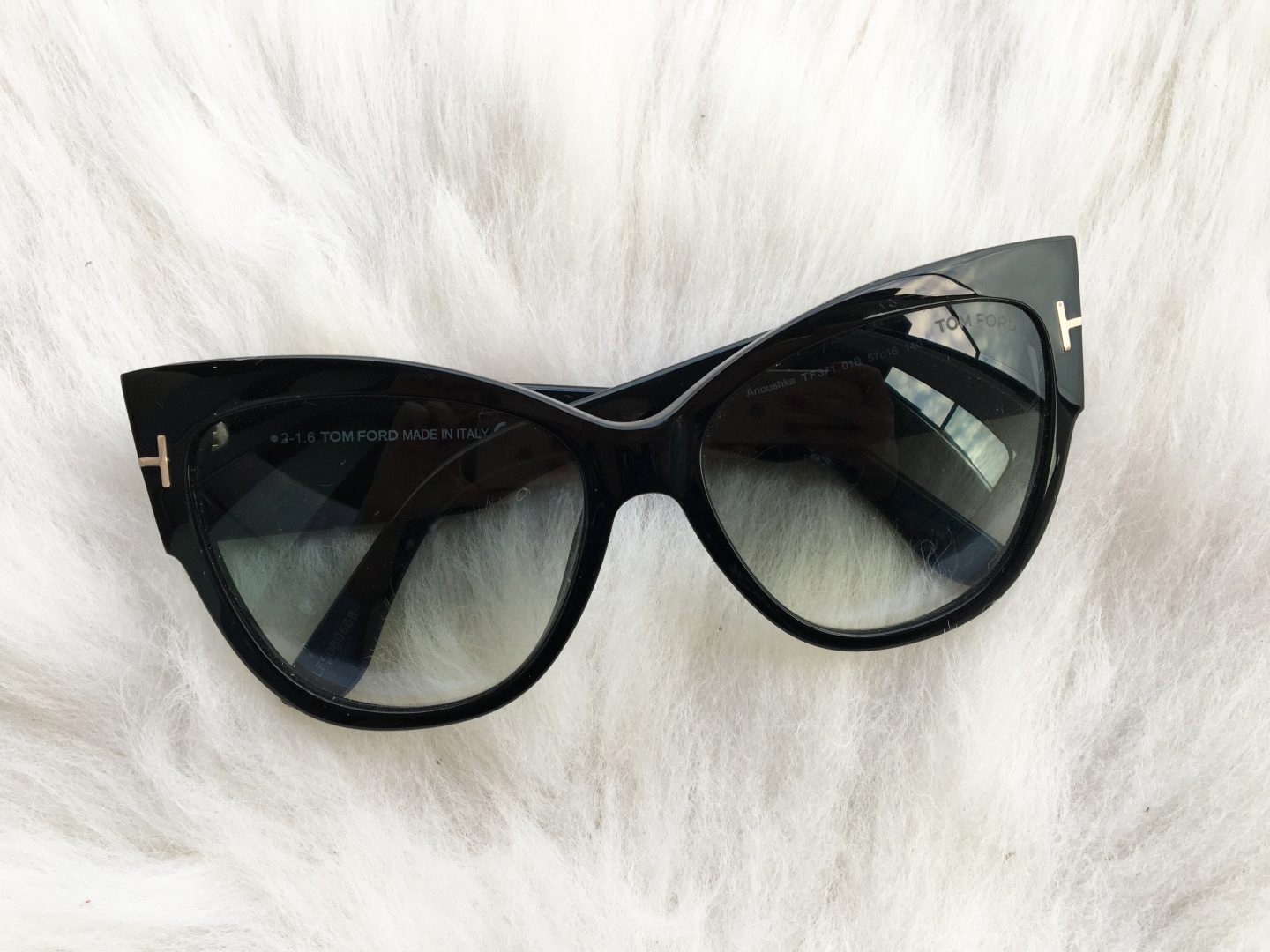 SOLD! Iconic Tom Ford Anoushka sunglasses in black. Two very tiny nicks in the left frame (you can't see these when looking out and very difficult to see looking in) and one small scratch-like mark on each side of the sunglasses. Extremely minor. Comes with complete Tom Ford packaging including velvet case and box.
Price: £125 (+ £8 shipping)
Celine Sunglasses (current retail price: £229)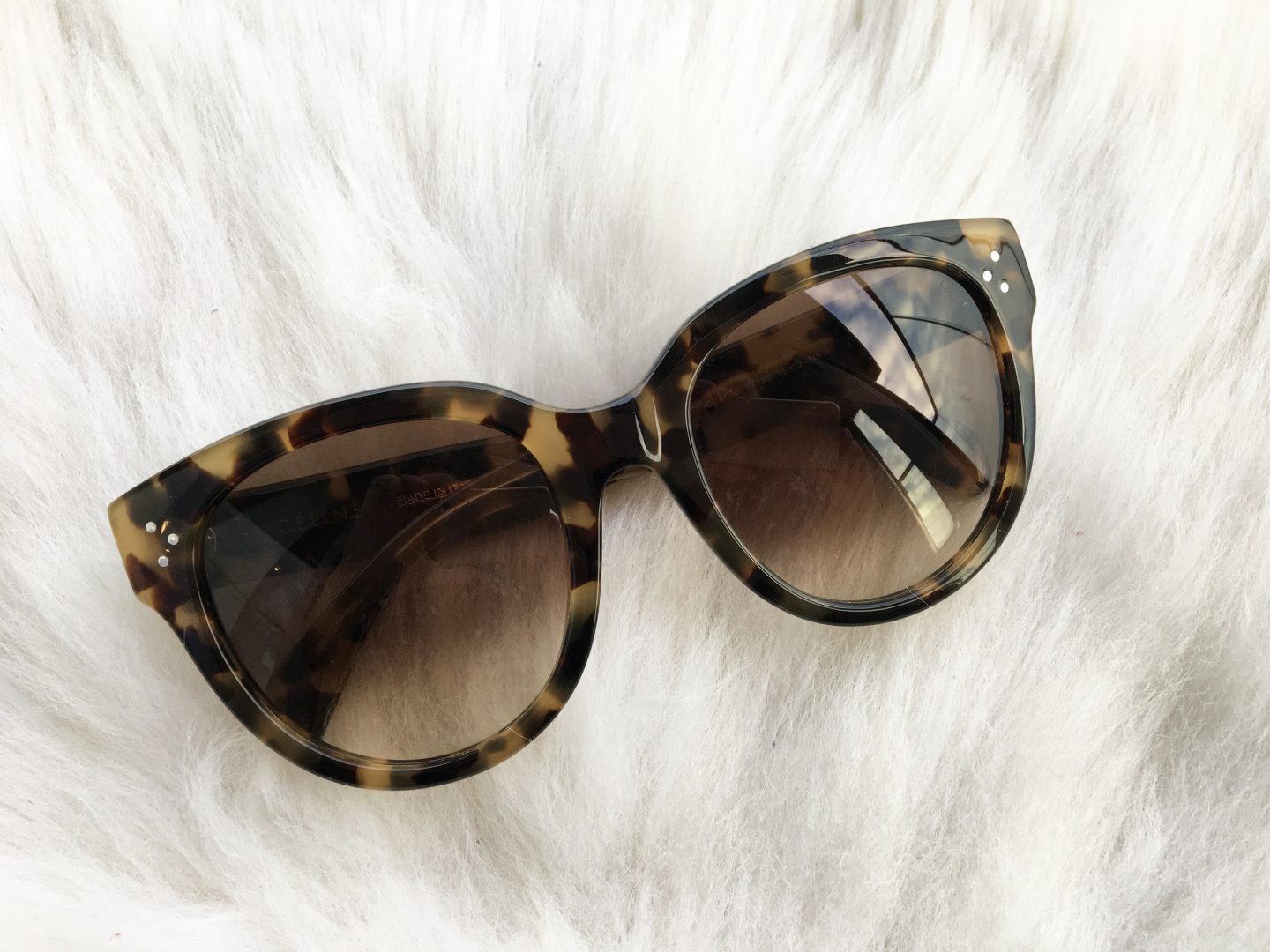 SOLD! Super cute Celine sunglasses in tortoiseshell, now sold out. Bought from Matches, comes complete with full packaging set.
Price: £120 (+£8 shipping)
Dolce & Gabbana Floral Sunglasses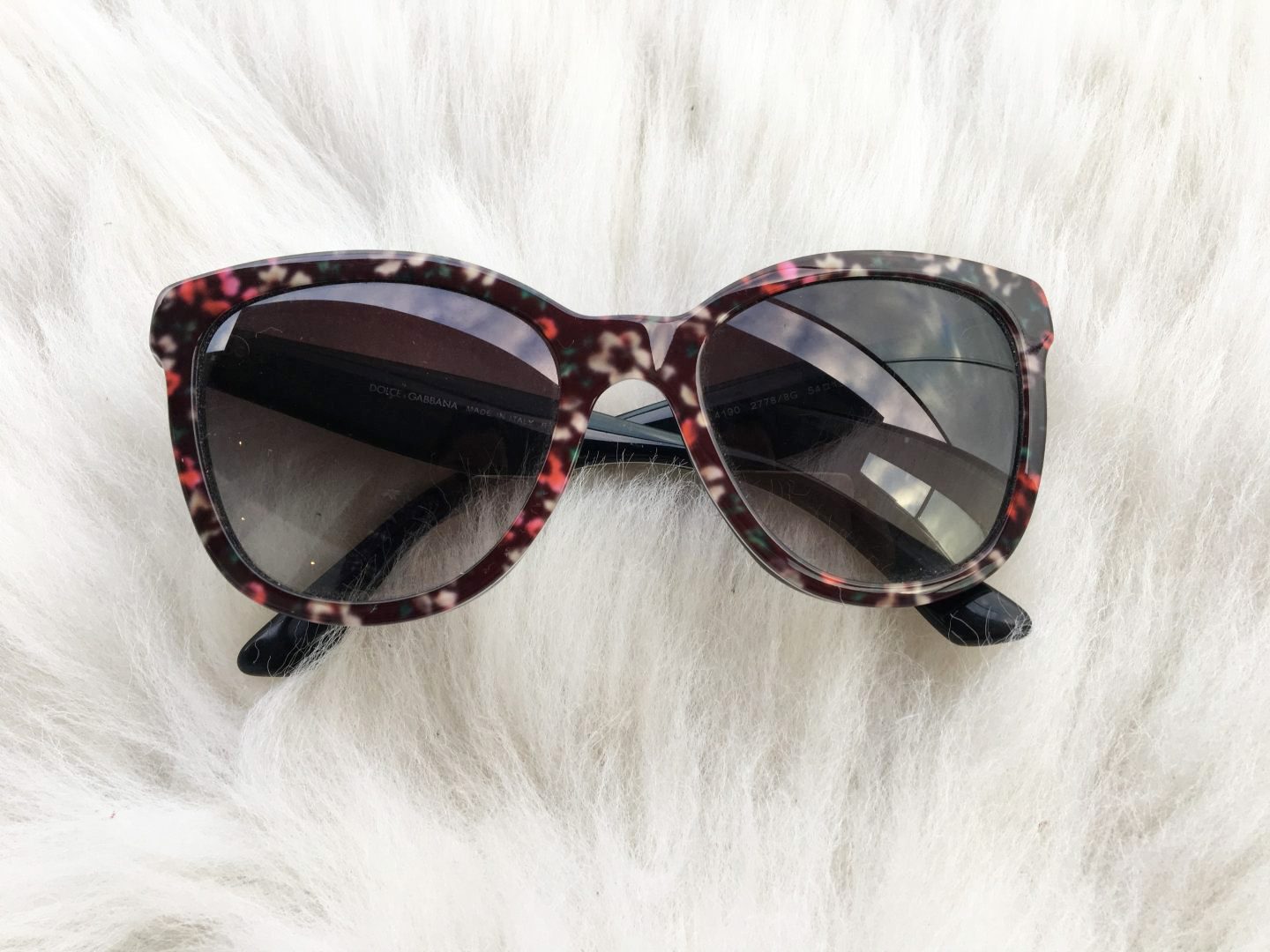 SOLD! Beautiful floral Dolce & Gabbana sunglasses bought from Sunglass Hut in the US. Like new condition. Comes with original Dolce & Gabbana box.
Price: £80 (+£8 Shipping)
Louis Vuitton Kimono Wallet (current retail price: £650)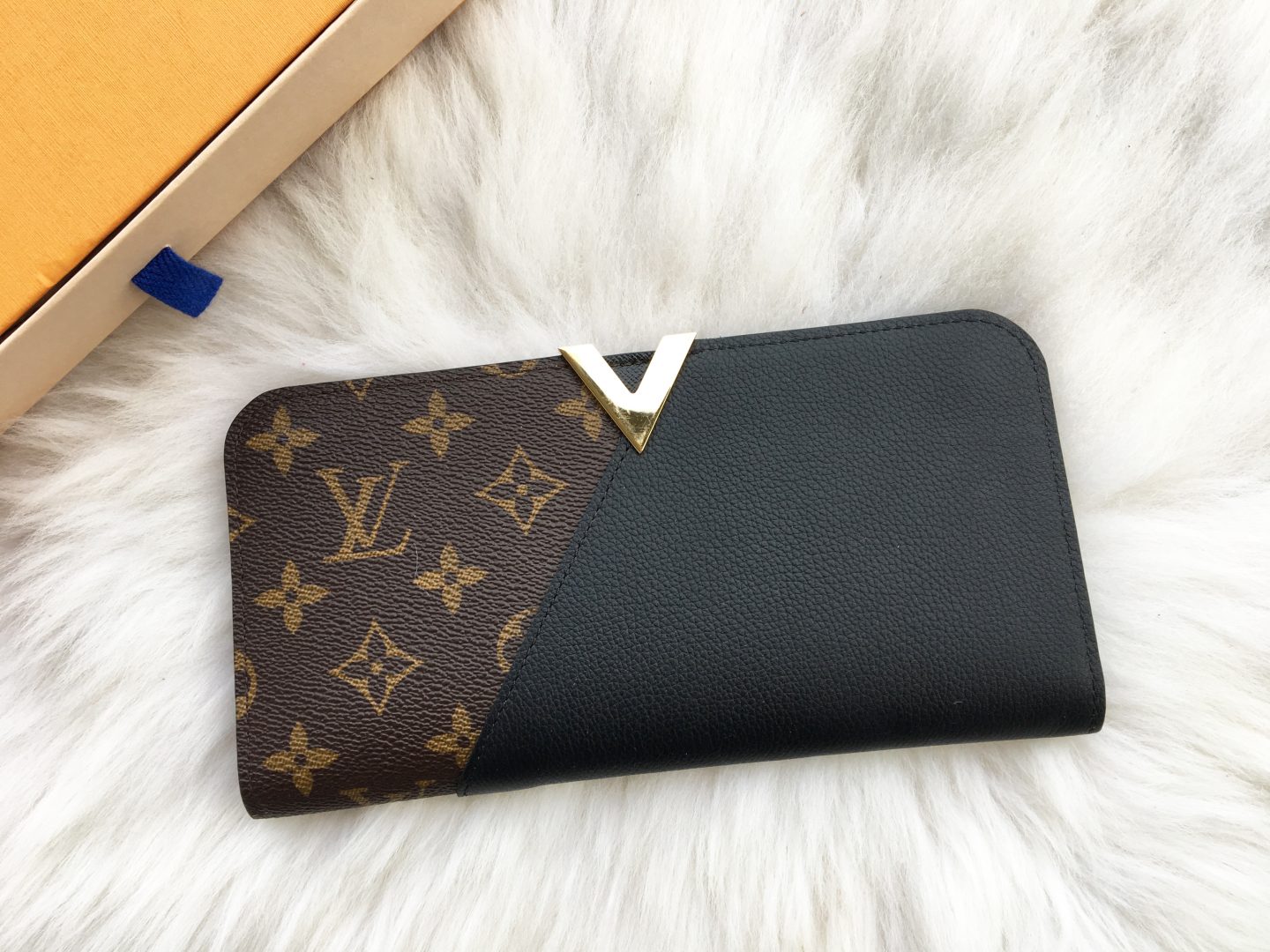 SOLD! Beautiful Louis Vuitton Kimono wallet. Some small marks on the left side of the 'V' plate but otherwise in excellent condition. Comes in the original box and dustbag.
Louis Vuitton Large (A5) Agenda (current retail price: £505)
SOLD!  Classic Louis Vuitton agenda – this fits the A5 refill size (you can use Filofax or other brands – they do fit). In excellent condition; I did have initial stickers on the front which have now been removed. There is no residue, just a slightly darker outline where the first initial sticker was that you can only see in certain lights. Some small scratch marks to the inner divider and there is some small tarnishing to the button. I bought direct from LV so this can also be taken to the store for any fixes (can provide receipt if needed!).
Price: £390 (+ £8 shipping)
Chanel Flats (duty free price: £480)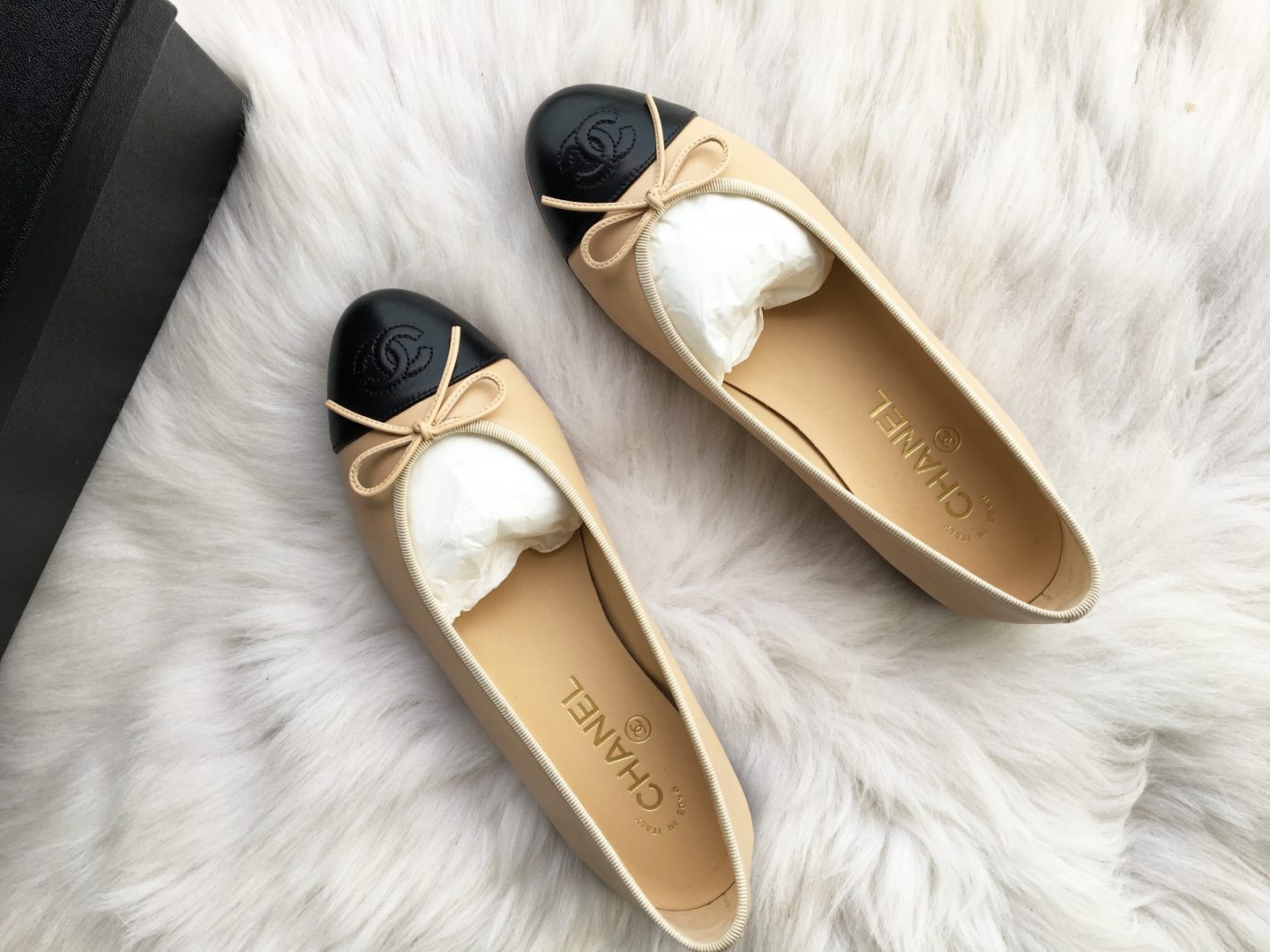 SOLD!  Iconic flats from Chanel, brand new in box! Absolutely nothing wrong with them, these just don't suit my feet (something I did not realise in time!). There is some creasing to the leather but this is just a feature of the leather – these shoes have never been worn. Size 38.
Price: £430 (+ UK Shipping £10)
Gucci Camera Bag (current retail price: £715)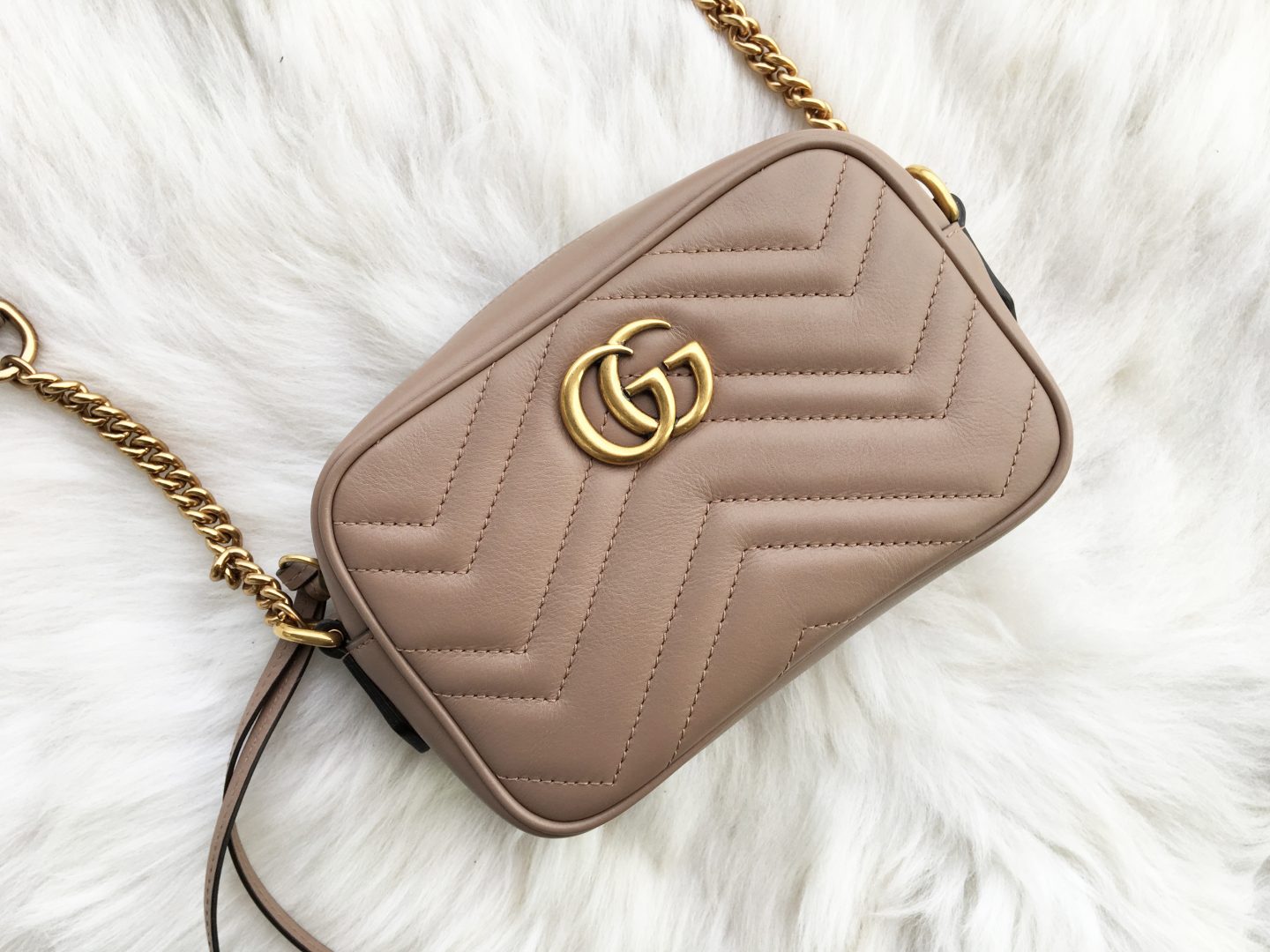 SOLD!  Gorgeous Gucci Marmont camera bag. Excellent condition – one crease on the leather on the bottom of the bag (which I think was there when I bought it!). Comes with original dustbag.
Price: £525 (+ UK shipping: £10)
Louis Vuitton Cosmetics Bag (£230 (I think!))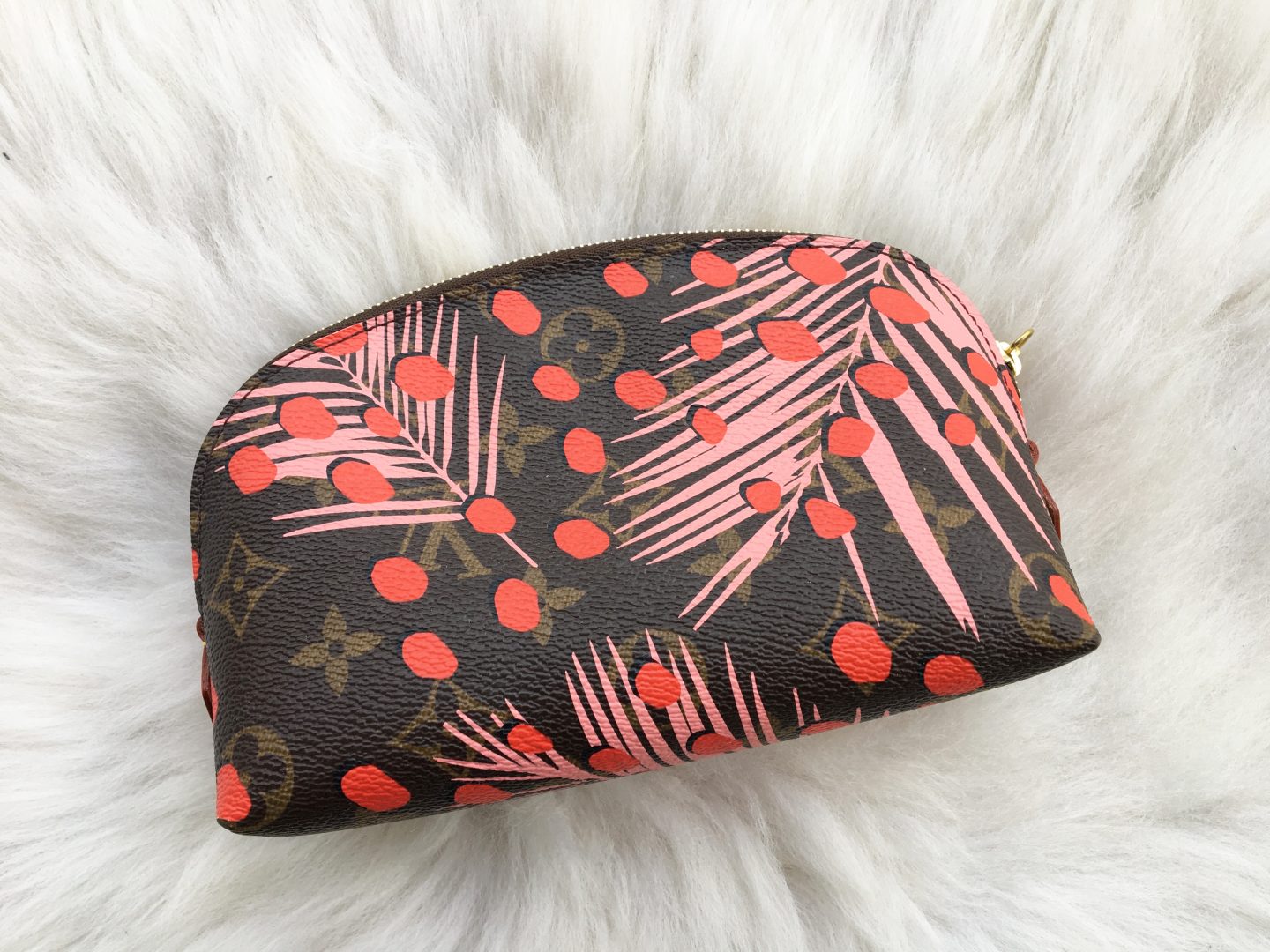 SOLD! Rare and very beautiful Louis Vuitton Jungle Print cosmetic case. Inside is totally clean, the outside patina labels do have some marks on them as photographed.
Price: £180 (+£10 shipping)
Kate Spade Scallop Tote Bag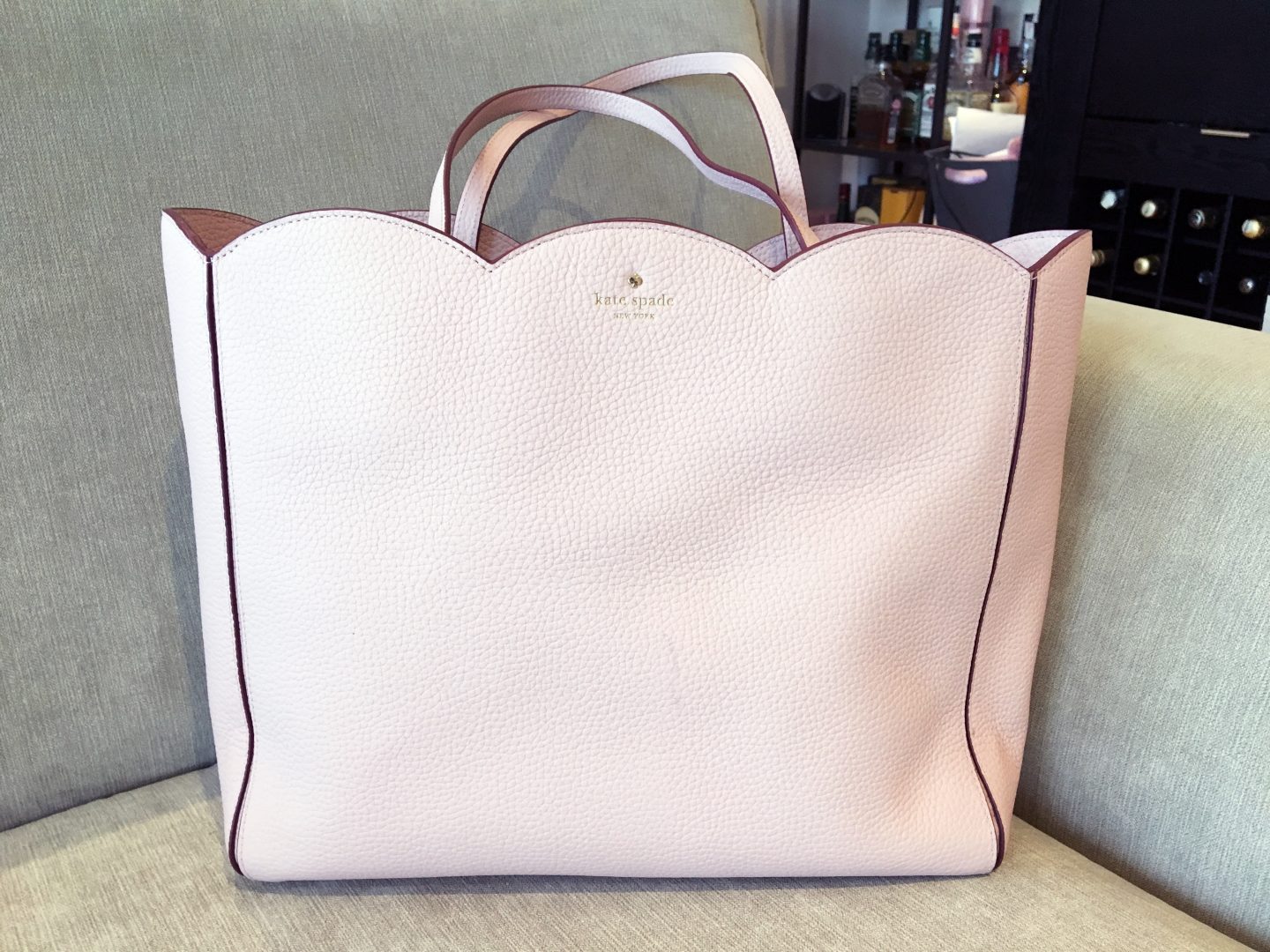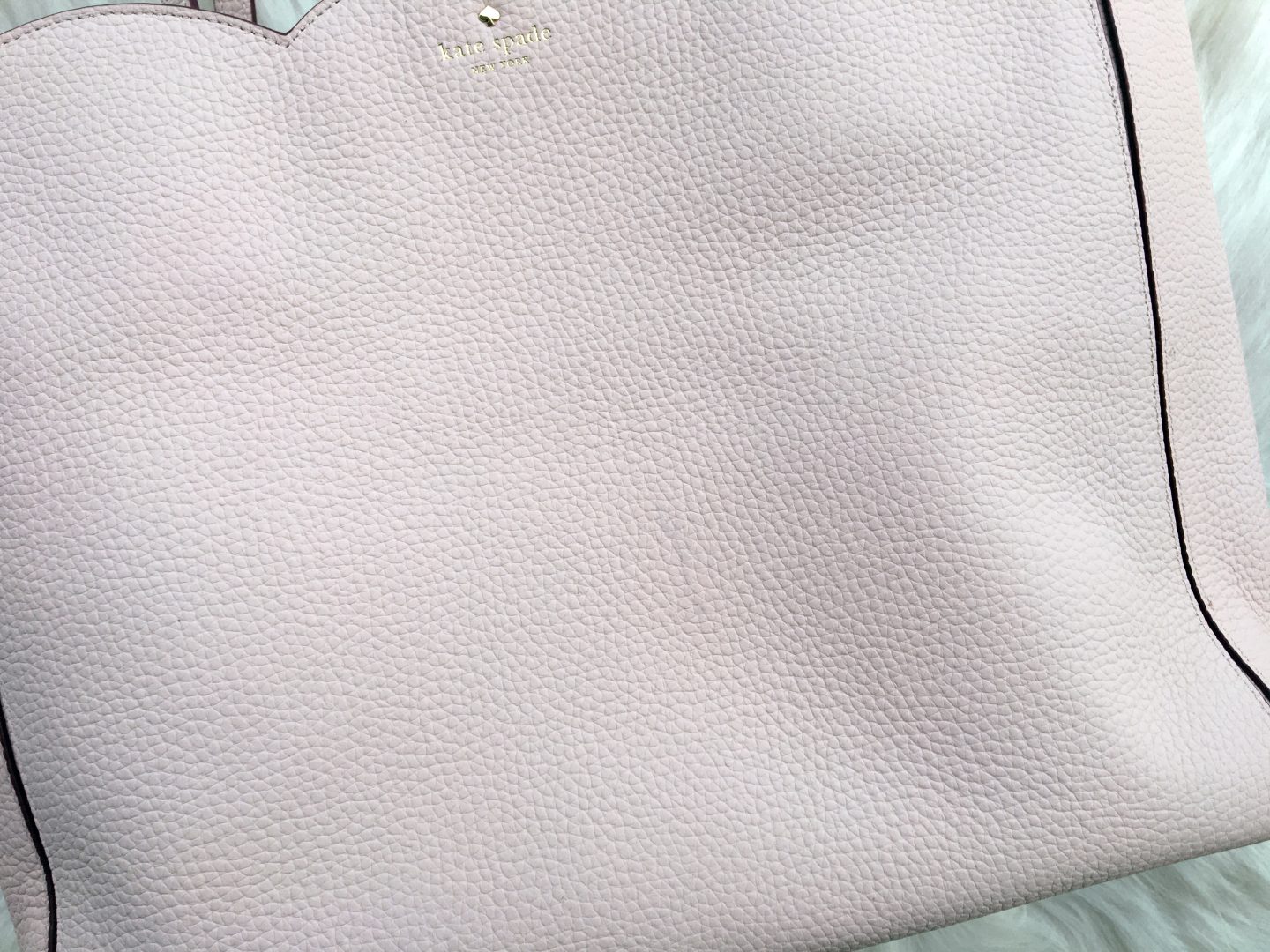 SOLD! Brand new Kate Spade scalloped pink leather tote. Brand new, never used. There is one mark to the front of the bag which I think is a scratch – please see photos. Comes complete with dustbag.
Price: £80 (+£15 shipping)
Carvela by Kurt Geiger Over The Knee Boots (retail price: £200)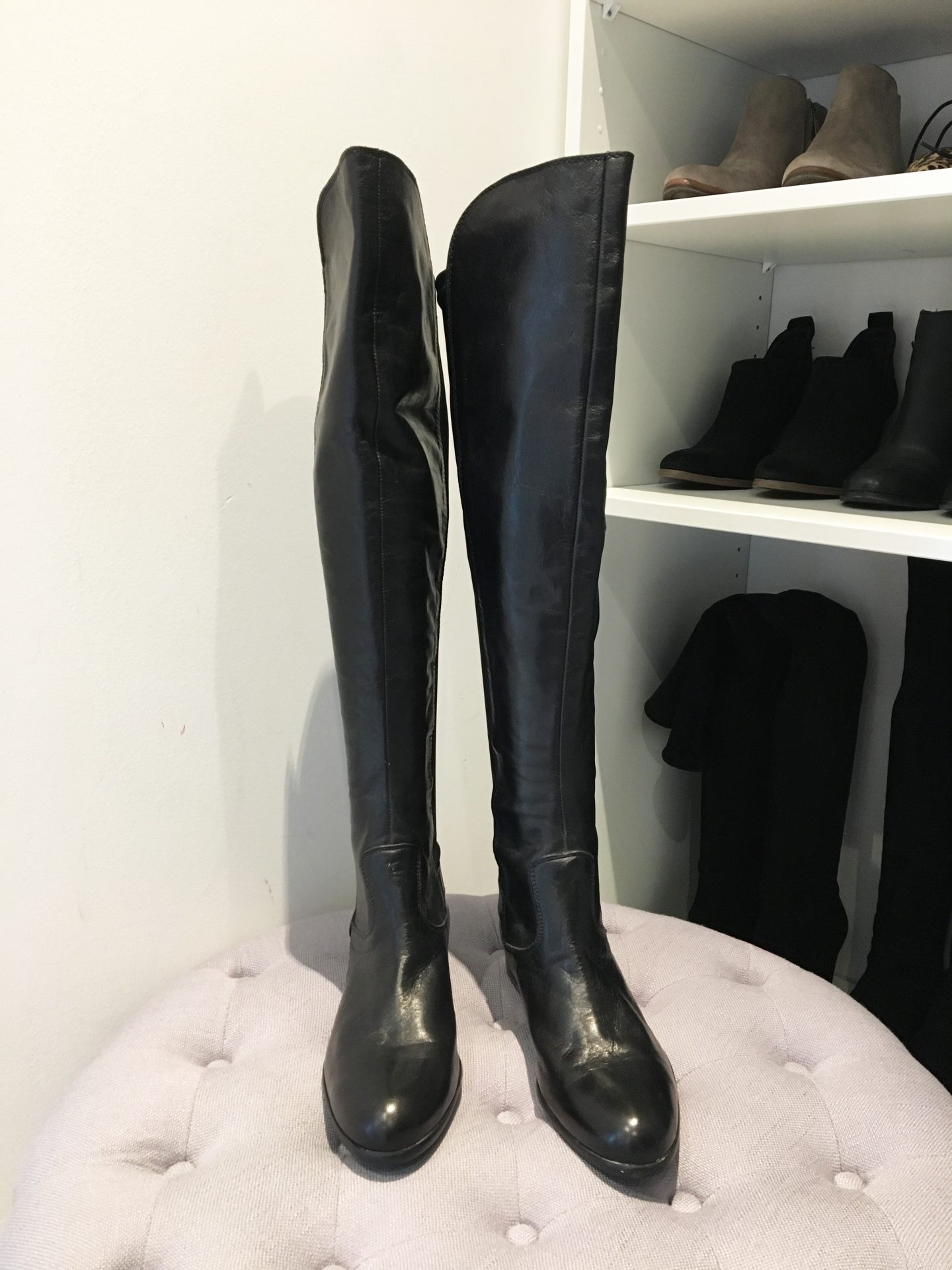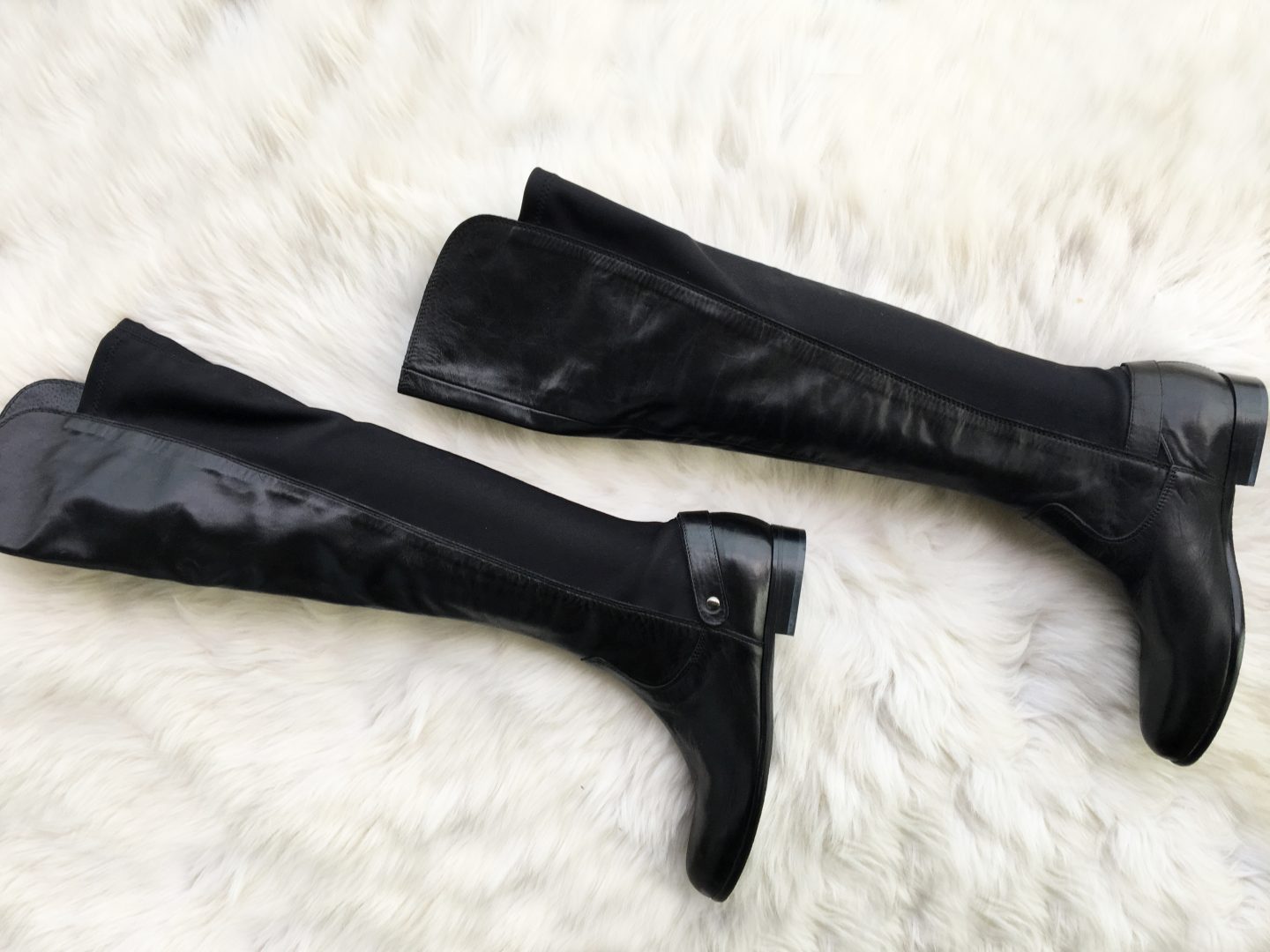 SOLD! Gorgeous over the knee boots from Carvela by Kurt Geiger. Bought for £200 a couple of years ago but never worn (these are only suitable if you have calves on the slimmer side!). I don't have the original shoe box anymore but will package well 🙂 Size 38.
Price: £50 (+ £15 shipping)
Tory Burch T Block Tote (current retails for £430)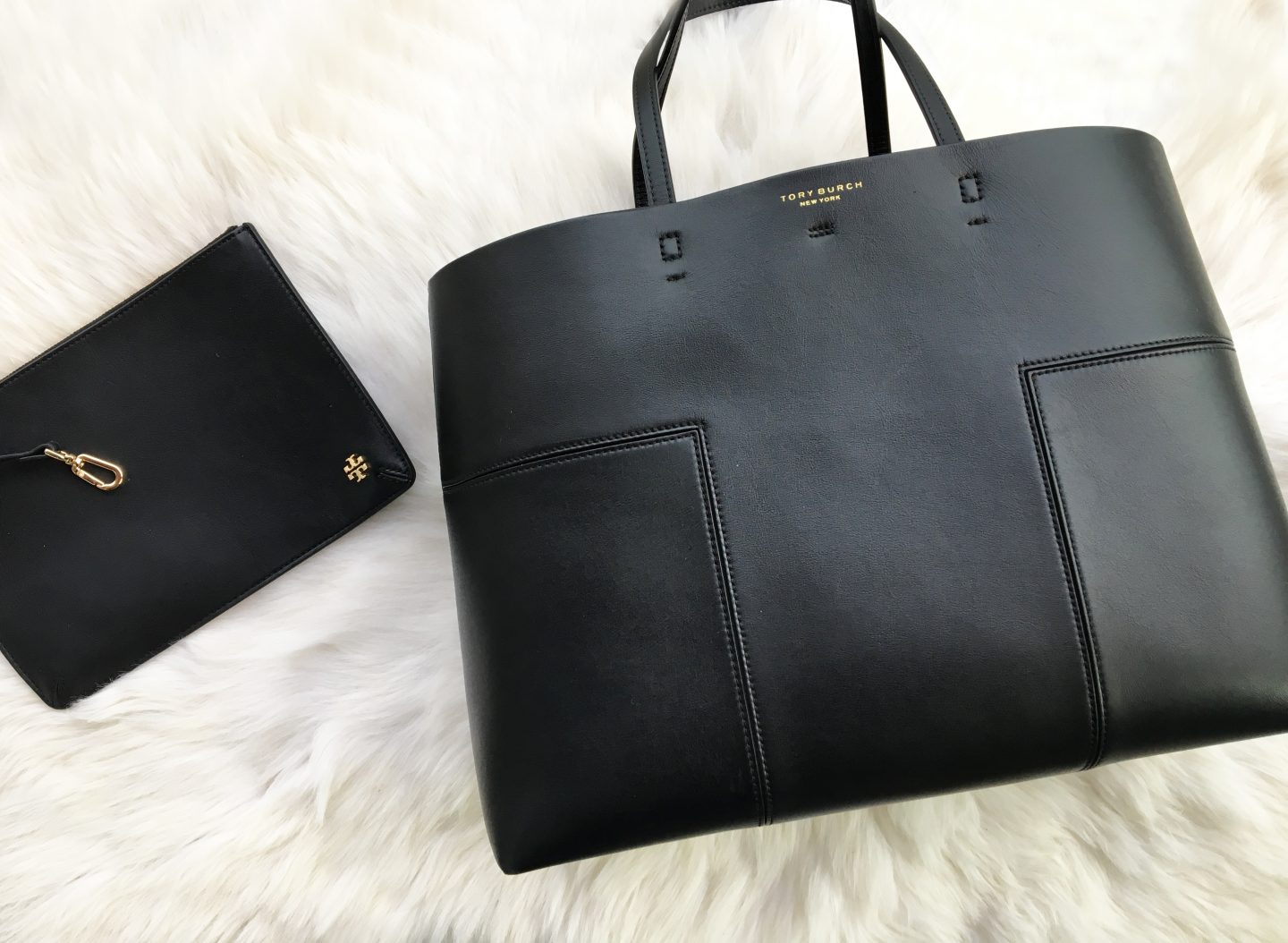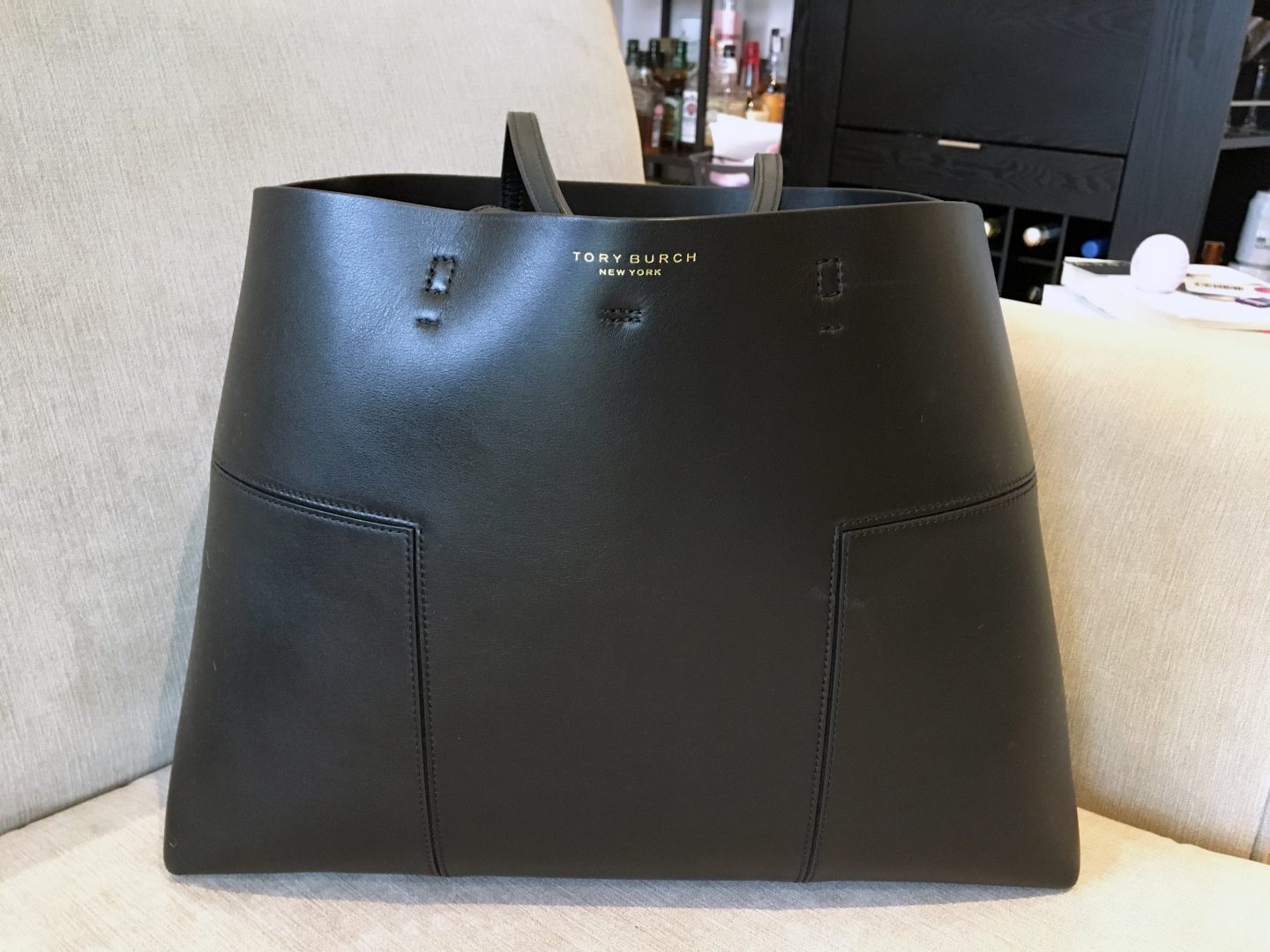 SOLD!  Tory Burch T Block Tote in black leather with inner pouch. In generally very good condition; there is a scratch on the front which is visible in the second photo and a secondary finer scratch which is close to it but only visible in certain lights. The pouch also has some surface scratches and there is a tiny bit of what I think is glue at the base of the bag (which was there when purchased). Everything else is in excellent condition and the leather is still shiny.
Price: £150 (+£15 shipping)
Chanel Pearl Drop Earrings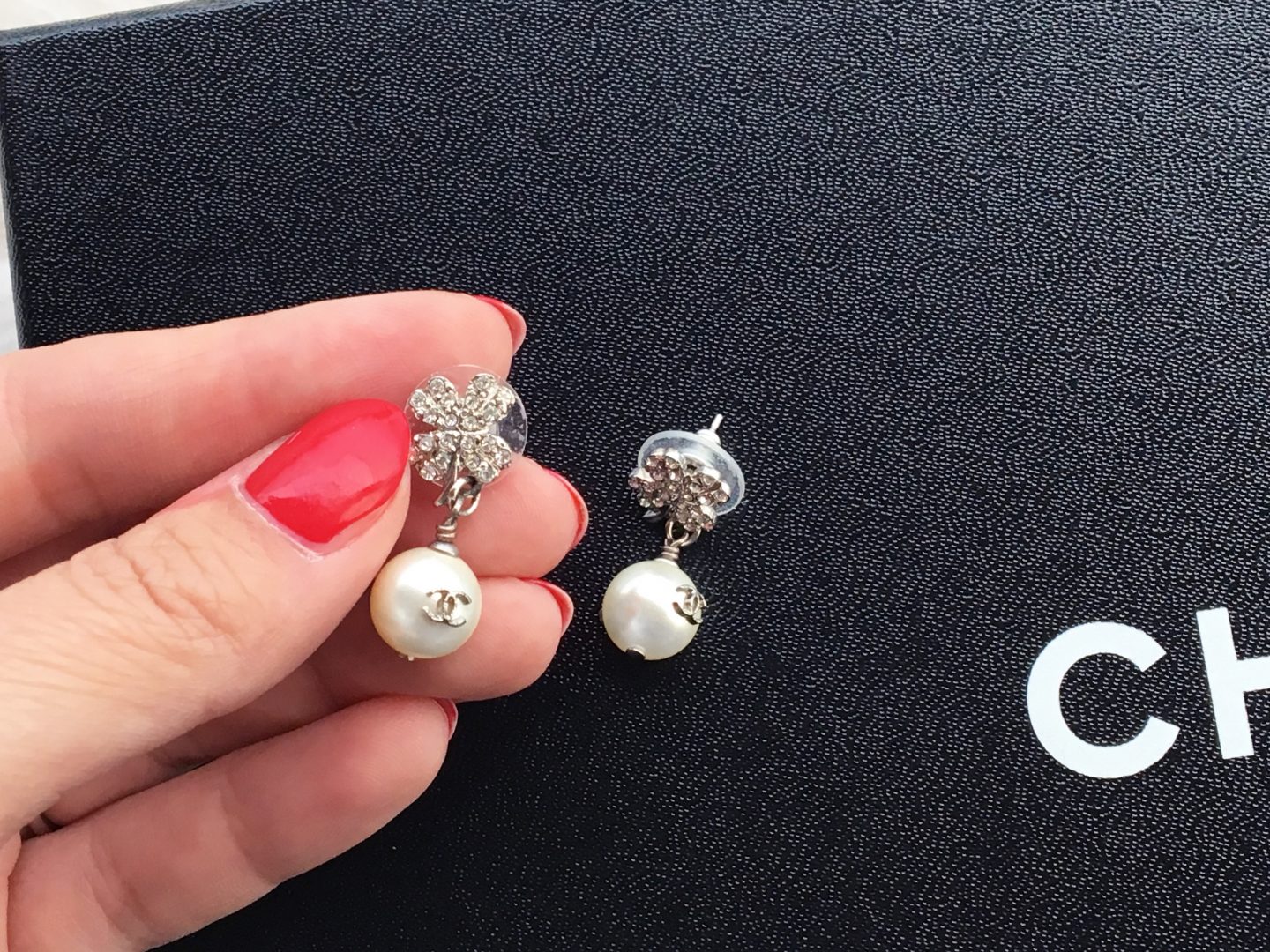 SOLD!  Super rare and very beautiful Chanel clover pearl earrings. These are costume jewellery (as far as I know!) and features the Chanel logo on each side. In excellent condition.
Price: £280 (+ £8 shipping)
If you would like more photos or have any questions, let me know! 🙂