I'm not usually one to wait with baited breath for fashion week but Bridal Fashion Week this year has had me refreshing my favourite bridal sites for updates! Unlike normal fashion week, Bridal Fashion Week features stuff you'd actually wear – albeit, only for one very special day 🙂 Nonetheless, I thought I'd share my 5 favourite things that I spotted online from Bridal Fashion Week:
Hayley Paige Dress (above)
I spotted this on the front page of Martha Stewart Weddings (which I visit pretty much daily!) and fell in love with it. A little sparkle, a lot of whimsy but also a lot of elegance as well. I find a lot of Hayley Paige styles can begin to look quite similar but I would not have guessed that this was her – so beautiful.
Anne Barge Finale Dress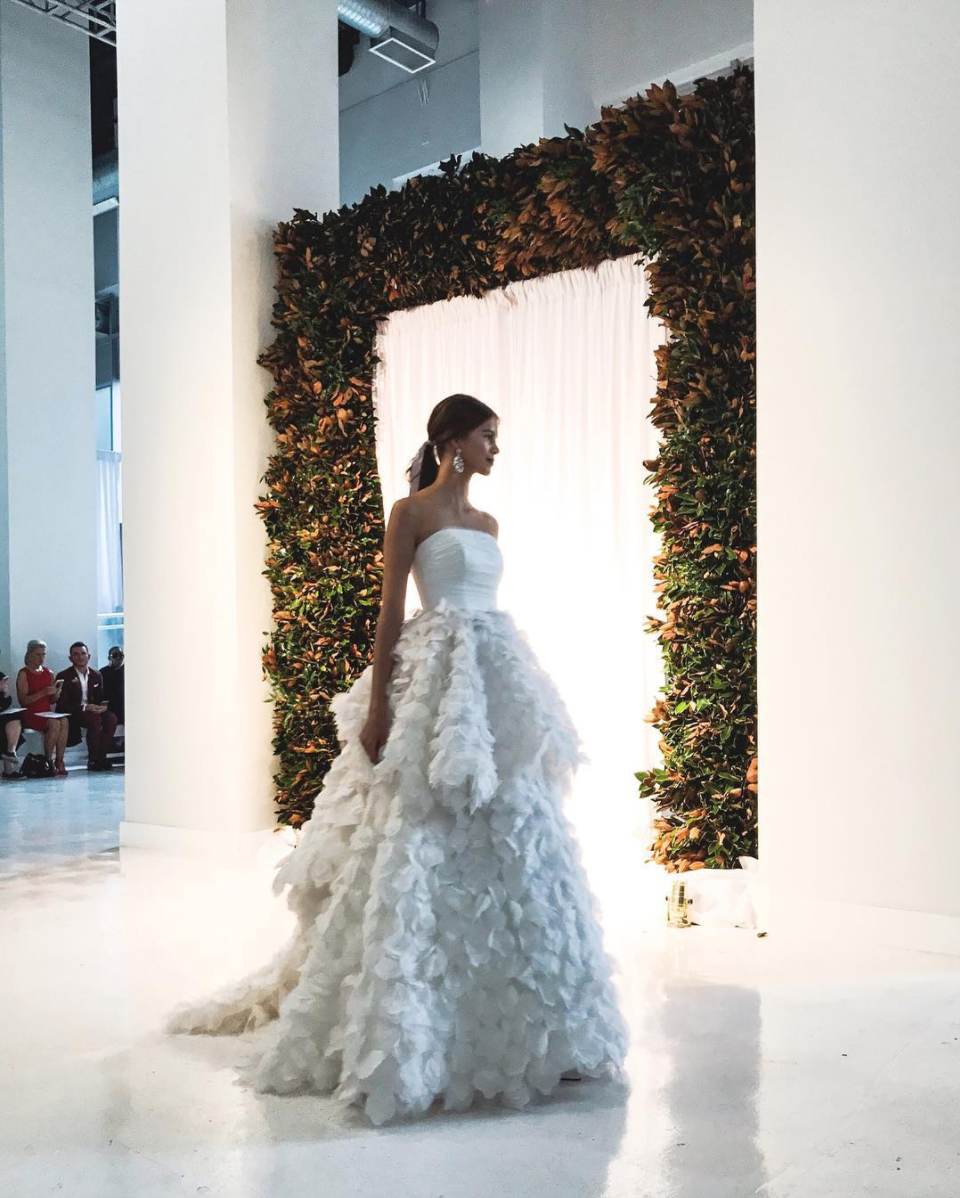 I wasn't familiar with Anne Barge designs until a few months ago but have since fallen in love with their classic but modern sensibility. Clean cut lines but with some unexpected details are the norm but this finale dress at their show last week totally took my breath away! How stunning!? Photo by Kinsley James.
Jennifer Behr Everything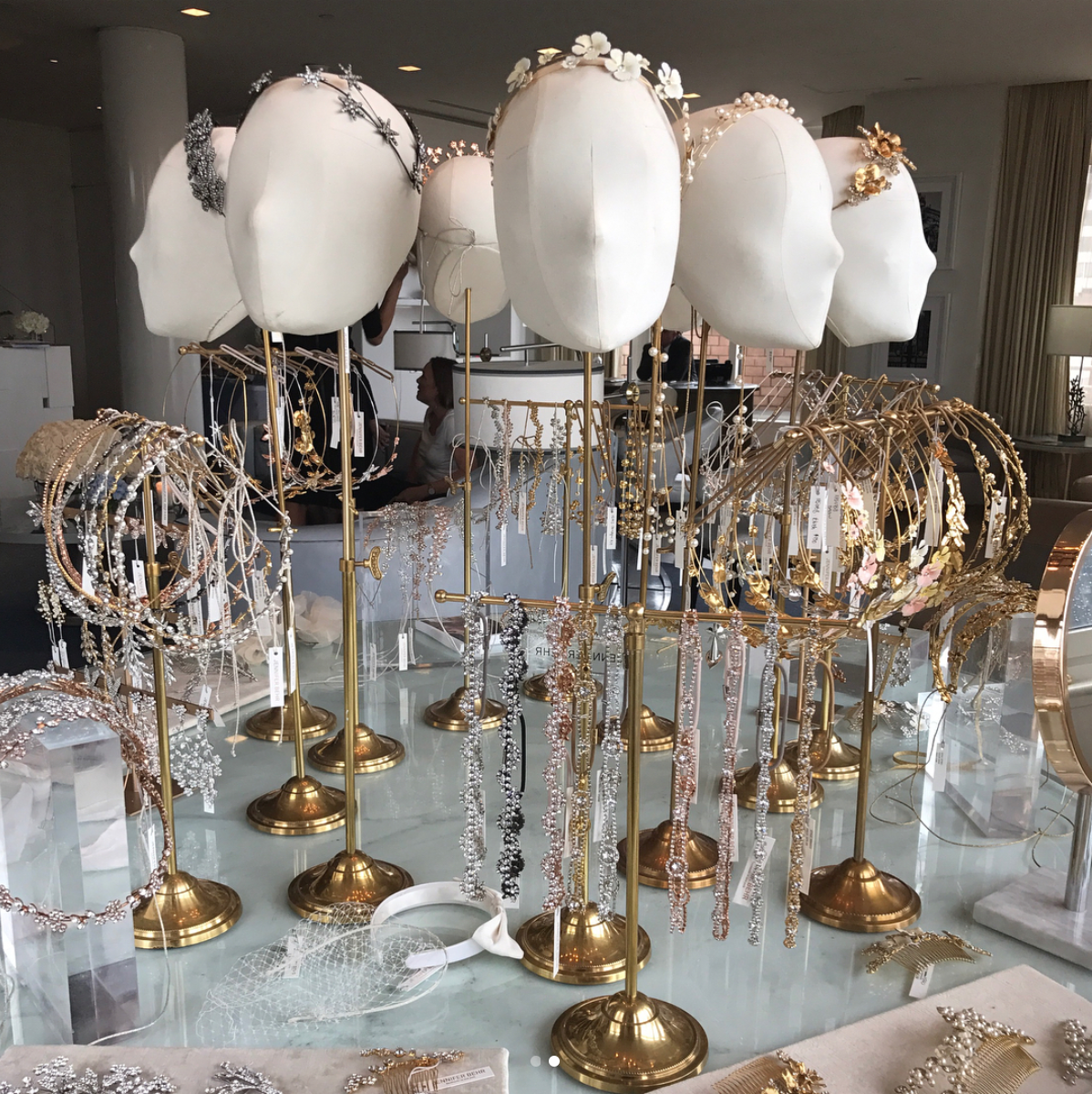 From the prettiest headpieces to incredible statement-making earrings, I absolutely love Jennifer Behr's designs and the sneak peaks that featured on her Instagram and on other bridal shows runways made me even more excited for her upcoming collections! You hopefully only get to get married once so why not go a little crazy with the accessories!?
This David's Bridal Dress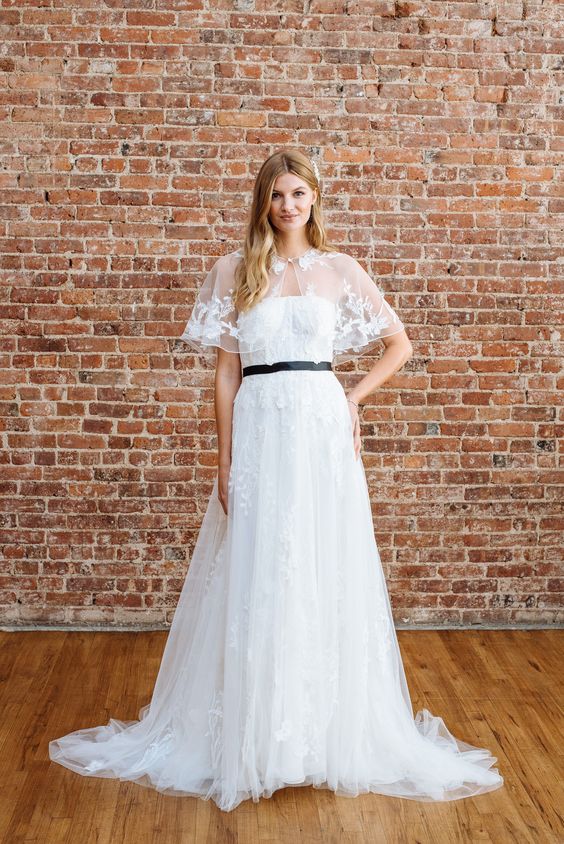 Truth be told? I didn't even realise that David's Bridal showed at Fashion Week. They were covered by the Martha Stewart Weddings online team so I found myself clicking through the dresses and I was surprised by how high-fashion so many of them looked! This dress in particular stood out to me as something that would not look amiss on a Bridal Couture runway. So pretty and I LOVE the cape!
Marchesa Jewellery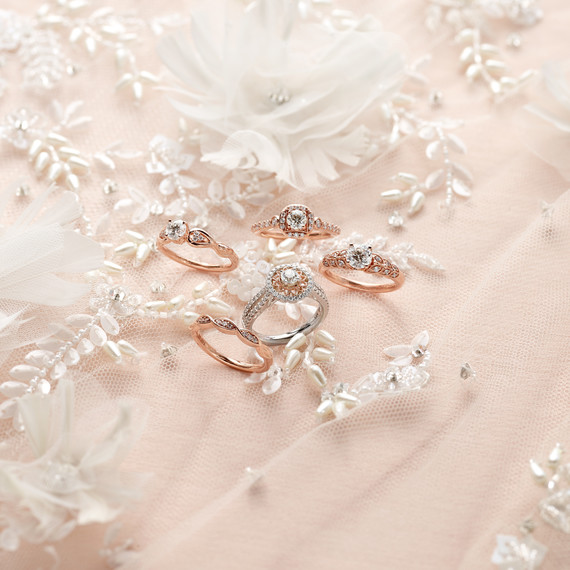 Marchesa launched their fine jewellery line during Bridal Fashion Week and the collection is just stunning. I love Marchesa and their distinctively romantic style and this jewelry collection is filled with beautiful pieces – very vintage inspired with a lot of rose gold. Super pretty!
Dior vs. Reem Acra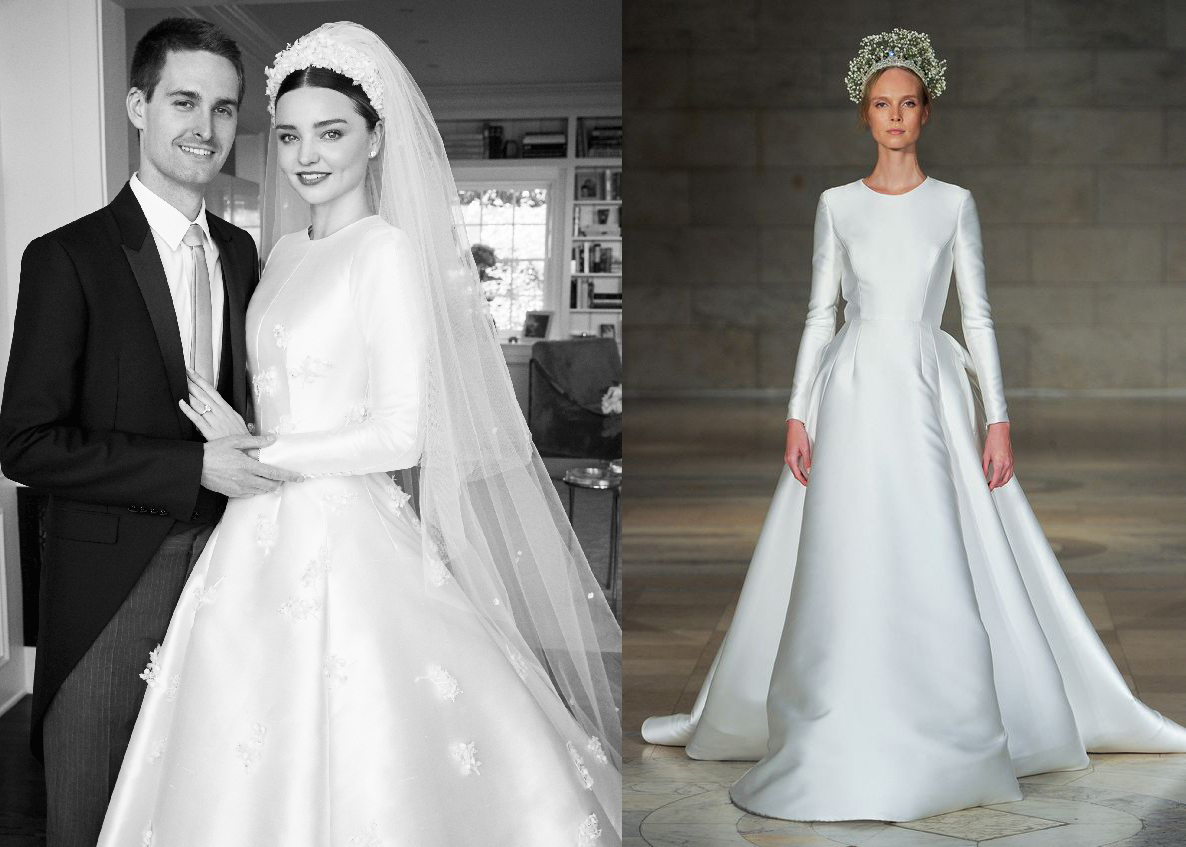 Not a favourite but on a somewhat related note – did anyone catch Reem Acra's long sleeve wedding dress that debuted during Bridal Fashion Week? It bears an uncanny resemblance to Miranda Kerr's wedding dress I thought… only hers was Dior. Obviously being 'inspired by' designs is nothing new but for something as personal as a custom wedding dress, I was kind of surprised! Even the presence of a headpiece seems to be a nod to Miranda Kerr's wedding day look.
Let me know if you've been keeping up with Bridal Fashion Week too and what your stand-outs were!