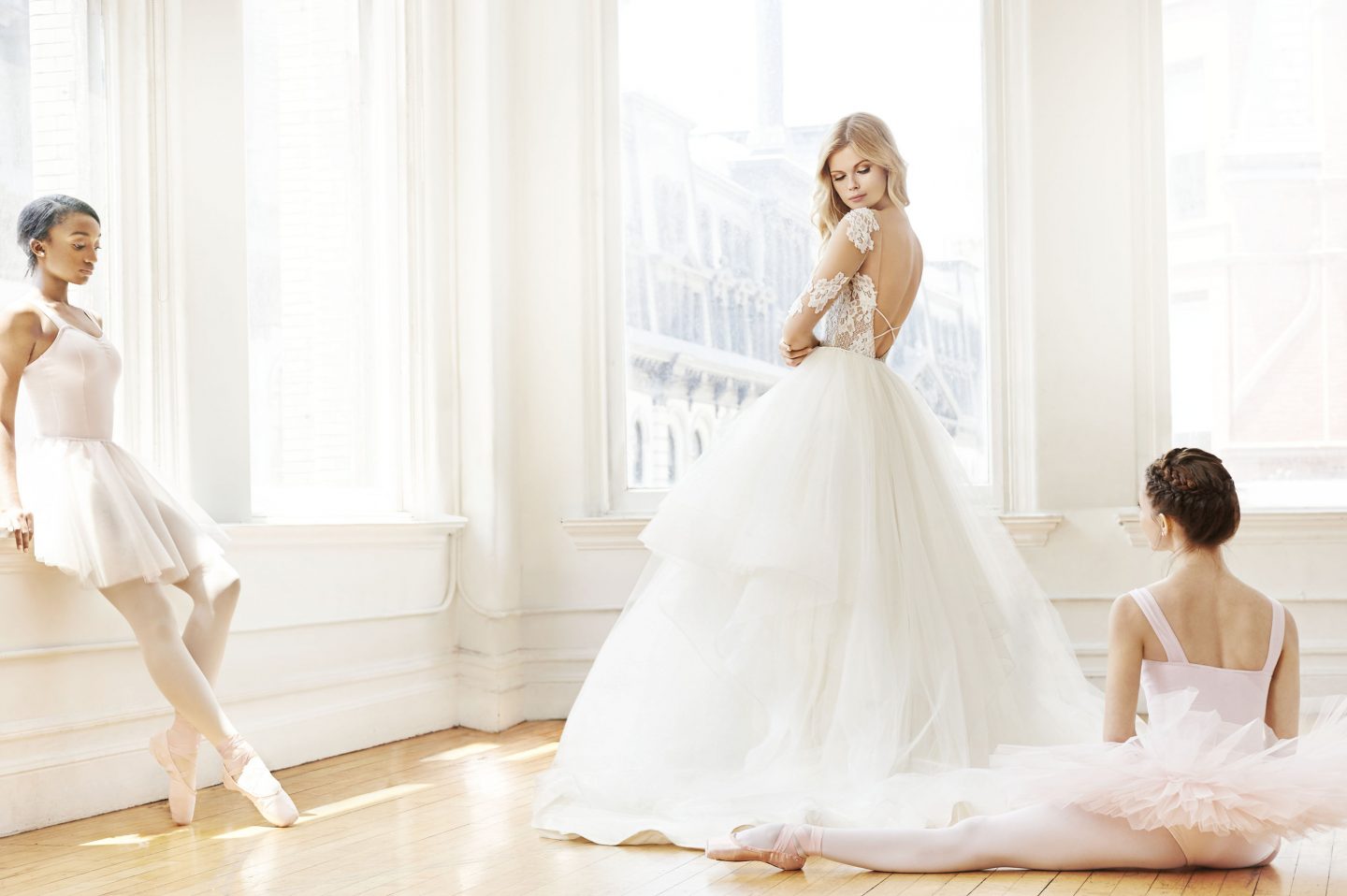 By now, I feel like I've looked at approximately 10000+ wedding dresses! In my own wedding dress journey, I've hit all the obvious players but I've also come across some wedding dress designers that I hadn't heard of before but which create incredibly beautiful dresses. Here are my absolute favourites – I hope it inspires you if you're currently on the hunt! 🙂
Made with Love Bridal


Made with Love is an Australian brand and unusually, they sell their dresses online. You can also find them in bridal boutiques and I had the chance to try on one of their dresses – it was absolutely gorgeous and felt so utterly modern whilst being totally romantic and bridal at the same time. Their prices are between £1500 and £2500 and the quality is amazing. I'm not sure whether I'm going to have a reception dress but if I do, then Made with Love are a really strong contender.
Sabrina Dahan


I don't even remember how I discovered Sabrina Dahan but I fell in love with her latest collection as well as the beautiful, ethereal way she presented it. I'm definitely drawn to the more romantic, flowy fabrics and Sabrina does this style beautifully. Lots of tulle and sheer layers and general prettiness 🙂
Naomi Neoh London


Naomi Neoh is a London designer and her dresses are beautifully understated. They do have strong elements of traditional wedding dresses in them but the designs never feel stuffy or boring in my opinion. Lots of clean lines with some beautiful French Chantilly lace accents and appliqué details. So pretty (and her Instagram is so dreamy too!).
Suzanne Harward


I first came across Australian based Suzanne Harward when I saw a dress on a bride that made me stop and stare. The dress was beautiful of course, but more to the point, I had never seen a dress suit a woman so much in my life. It looked absolutely perfect on her and made me instantly want to check out more of Suzanne's designs. The bridal line is a complete mix of structural shapes and body hugging lace numbers but they are all sensational and total show stoppers.
Blush by Hayley Paige


Hayley Paige is obviously a pretty massive designer at this point but the Blush line feels a little under-loved compared to all the other brands under the JLM Couture house. The designs are absolutely beautiful and are a little bit more wearable than some of the super sparkly creations from the other lines! The designs are young, very fun and totally romantic (and at a lower price point – win win!).
I hope you enjoyed this post if you're currently wedding dress shopping like me, or if you just love looking at beautiful dresses (also like me, haha!).
Thank you so much for stopping by!